Bring the fun of crafting into your every day with the Celebrate Today Magnet Board Kit! It's the perfect blend of creativity, beauty, and functional home decor.
The Celebrate Today Magnet Board Kit includes supplies to create a magnet board designed to organize aspects of your daily life in a beautiful way. With interchangeable messages, backgrounds, and envelopes, you can decorate your magnet board to best suit your style and needs! I can do a class, for you and your friends. The kits can be purchased ahead of time or your friends can order and we meet up at your home or coffee shop, etc. I travel up to 3 hrs in any direction from Lake Geneva, WI. Contact me today. Fun awaits!
Sincerely, Laura Z
USE FEBRUARY HOSTESS CODE: XTYB4ZMS
Kit includes:
* Pre-designed projects
* Step-by-step instructions
* Pre-cut pieces (No prep work! Get right to crafting)
* Makes 1 framed magnet board
* Enough adhesive to complete projects
* Includes 6 magnet clips
* Includes 2 image sticker sheets and 4 sentiment sticker sheets (1 each for the following languages: Dutch, English, French, and German)
* Includes 24 double-sided 4″ x 3″ (10.2 x 7.6 cm) cards
* Includes 2 sheets of 12″ x 12″ (30.5 x 30.5 cm) paper
* A 9-7/8″ x 6-1/2″ x 2-3/4″ (25.1 x 16.5 x 7 cm) printed designer box for storage or crafting on the go
* Coordinating colors: Basic Black, Blushing Bride, Flirty Flamingo, Melon Mambo, Mint Macaron, Smoky Slate
Kits Collection by Stampin' Up! kits are perfect for new crafters, busy crafters, or crafters who want quick and easy projects. Of course, avid crafters can add their own personal spin to kits, too!
All-inclusive project kits have everything you need in one box! Give as a gift or try them yourself. Kits are based on availability, so don't miss out – order today!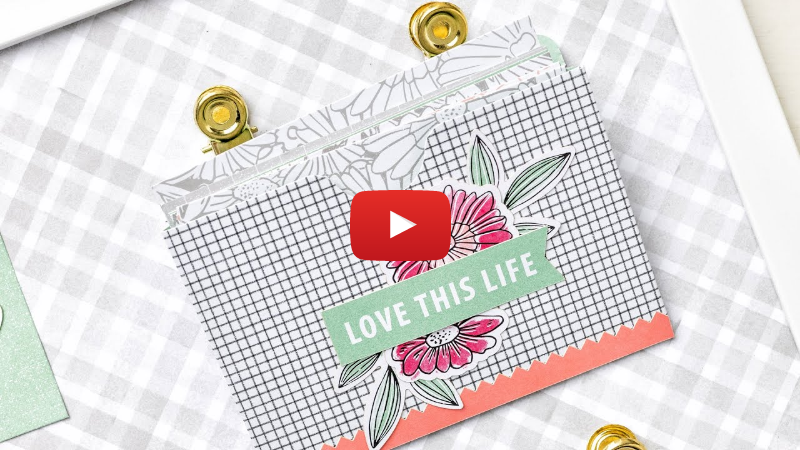 ENJOY!!!!!
+++++ September Hostess Code M7RMC6S3+++++
If you are placing an order of $25.00-$149.00 go ahead and use the Hostess Code. If your order is over $150.00 + then You are the Hostess and you should not use the code. The Hostess code is for me to give my Online customers a little something (product, etc) at the end of the month when I have enough in Online sales. I give a FREE Tutorial PDF with all Online Orders delivered to your Mailbox with a hand-stamped card as a way to Thank You. I appreciate all orders.